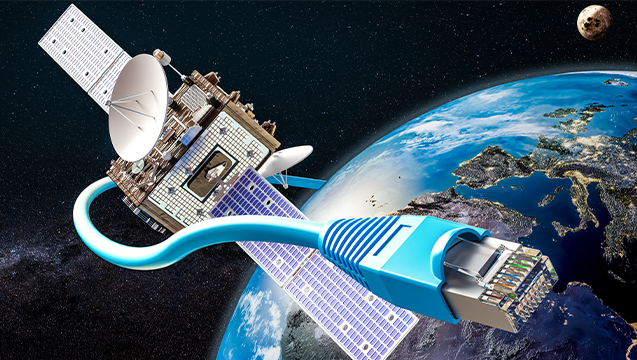 We are pleased to announce the dates for the 2022 BC Broadband Conference. It will be held on April 26th and 27th, 2022 and, as in previous years, our event venue will be the Radisson Hotel Vancouver Airport in Richmond, BC .
We have arranged a special conference rate with promo code: BROAD at the Radisson Hotel for attendees of BC Broadband, which will be valid until March 31, 2022.
The group rate may no longer be guaranteed after the date, please email reservations@radissonvancouver.com and ask for the BC Broadband rate, the hotel might be able to provide a lower than market rate for conference attendees.

This year's conference theme is "Changing Times - Changing Networks"

"Communication technologies continue to evolve. Many changes have taken place among the players in the BC broadband industry over the last few years. Share and learn at the BC Broadband Association's annual business and technology Show. Help us be the catalyst for growth in the BC communications industry." Bob Allen, President - BCBA

As in previous years, the conference will be accompanied by a vendor exhibition. For rates and vendor registration, please visit our Sponsorship Page or contact us at info@bcba.ca.

We hope to see you at the 2022 BC Broadband Conference.
Tuesday April 26th, 2022
08:00 AM - 09:00 AM

Registration Opens

08:30 AM - 06:30 PM

Vendor Exposition Opens

09:00 AM – 09:15 AM

BC Broadband Conference 2022 Opens

Opening remarks from the Master of Ceremonies

Welcome Address & Introduction of the Keynote Speaker

Chris Allen – Manager, Operations at TELUS

Bob Allen – President, BC Broadband Association

09:15 AM – 09:45 AM

Keynote Speaker

Hon. Minister Lisa Beare – Minister of Citizens' Services

09:45 AM – 10:30 AM

Network BC Update

Susan Stanford – Assistant Deputy Minister, Connectivity

Howard Randell – Executive Director, Network BC

10:30 AM – 11:00 AM

Coffee Break & Vendor Exposition

11:00 AM – 11:30 AM

Annual Legal and Regulatory Update

Christian Tacit – Barrister & Solicitor, Tacit Law

11:30 AM – 12:00 PM

CRTC Update

Claire Anderson – Commissioner, British Columbia and Yukon, CRTC

12:00 PM – 01:00 PM

Lunch & Vendor Exposition

01:00 PM – 01:30 PM

Northern Development Project Update

Christine Gagne – Director, Partner Programs, Northern

Development

01:30 PM – 02:00 PM

Connected Coast Update

Michel Pilon – Director of Projects, City West Cable &

Telephone Corp.

02:00 PM – 02:30 PM

Coffee Break & Vendor Exposition

02:30 PM – 03:15 PM

Panel Discussion – Changing Times, Changing Networks

Moderator:

Bob Allen – President, BC Broadband Association

Panel:

Jonathan Black – Executive Director, CanWISP

Tim Ryan – Principal Owner, ComXpertise

Daniel Mundall – Lyttonnet

03:15 PM – 04:00 PM

Shared Tower

Daniel Simmons - Chief Product & Strategy Officer, Shared Tower

04:00 PM – 04:15 PM

Closing Remarks

Bob Allen – President, BC Broadband Association

04:15 PM – 04:30 PM

Vendor Exposition Welcome Address

Greg Thor – Director, Business Development, FONEX data systems

04:30 PM – 06:30 PM

Vendor Exposition

06:30 PM – 07:00 PM

Dinner Reception

07:00 PM – 08:30 PM

Conference Dinner

08:30 PM – 12:00 AM

Hospitality Reception
Wednesday, April 27th, 2022
07:15 AM – 09:15 AM

Breakfast *

*Breakfast will be served at the foyer, BCBA members attending the AGM should bring their breakfast to the Cambie Room where coffee will be available

08:00 AM – 09:00 AM

BCBA Annual General Meeting

08:00 AM – 09:30 AM

Registration Opens

Vendor Exposition Opens (President Ballroom)

09:30 AM – 09:45 AM

Day 2 - BC Broadband Conference 2022 Opens

Opening remarks

Bob Allen – President, BC Broadband Association

09:45 AM – 10:15 AM

TP- Link Presentation

TBD

10:15 AM – 10:45 AM

MBSI WAV Presentation -60 GHz Tech Talk

Dave Clelland – System Engineer, MBSI WAV

10:45 AM – 11:15 AM

Coffee Break & Vendor Exposition

11:15 AM – 11:45 AM

Calix Presentation-Using Subscriber Experience as a Competitive Differentiator

Stephen Obermeier – Regional Cloud Manager, Canada, Calix

11:45 AM – 12:00 AM

How Cellular Technology Fits Into Industry 4.0

Jack Mar – CEO, Star Solutions

12:00 PM – 01:00 PM

Lunch & Vendor Exposition

01:00 PM – 01:30 PM

Nokia Presentation

Marc Bellini – CTO, Nokia Canada

01:30 PM – 02:00 PM

Getting IPv6 from ARIN

Tom Samplonius – Operations Committee Chair, VANIX

02:00 PM – 02:30 PM

One-stop Solution for ISPs

Jonathan Chang – Director, SunnySide Groups

02:30 PM – 03:00 PM

Coffee Break & Vendor Exposition

03:00 PM – 03:30 PM

Alliance Corporation & Siklu Presentation

TBD –

03:30 PM – 03:45 PM

Communications Security Establishment (CSE) Update

TBD – Communications Security Establishment

03:45 PM – 04:15 PM

BCBA - ISED Spectrum Update

Brenda Bouchette – Technical & Economic Advisor, Tacit Law

04:15 PM – 04:30 PM

Conference Closing

Bob Allen – President, BC Broadband Association